CASE STUDIES
JD.ID 9.9 Great Sale Hits the Market Like Never Before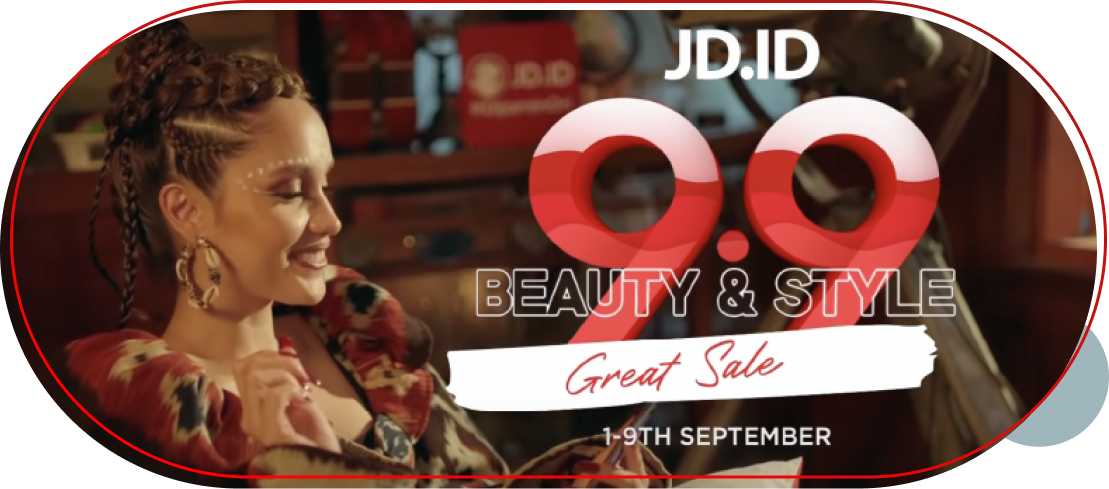 Scope
Influencer Marketing
Since its entry in 2015, JD.ID has become one of Indonesia's top e-commerce platforms originated from China's largest online retailer, JD.com. To establish a stronger foundation in the Indonesian market, JD.ID was seeking a representative figure as the local face of the brand. 
01
Localizing JD.com brand message in the Indonesian market
02
Many e-commerce competitors in the Indonesian market to stand out from and gain competitive edge during double digit sales
03
Finding the right representative figure for JD.ID in Indonesia
Solution
As the leading influencer marketing agency in China and ASEAN, we step in to provide the most suitable Brand Ambassador for JD.ID to localize its brand and be one of its long-term key partners in Indonesia. We worked closely with Cinta Laura Management team and made the process of signing smooth and hassle-free. The mutual partnership also helped JD.ID to showcase its positive brand image through Cinta's work and personality, a strategic endeavor to reach more younger generations to actively become JD's buddies.
01
Provided the right local Brand Ambassador, Cinta Laura Kiehl, who shares similar traits and brand tone with JD.ID
02
Built a strategic and mutual partnership between JD.ID and Cinta Laura Kiehl Management
03
Stand out in the

9.9 battle of e-commerce by arranging a creative and exclusive collaboration with Cinta Laura 
Execution
After closely evaluating JD.ID's campaign objectives and the trending KOL activities in the market, we identified a strategic opportunity for JD.ID to collaborate in Cinta Laura's new single release, Markisa, to do brand placement for its 9.9 promotional messages on various media platforms. Cinta has a strong fanbase of youngsters that is in line with JD.ID's target audience. We achieved a win-win collaboration for both parties.